Friday's weather was nice (well, for Michigan in January, 37 is fairly  nice!) and we took Cassie outside in her wheelchair.  She had a wonderful time walking down the sidewalk, stopping to eat snow, walking in the street, sniffing the air.  We spent about 30 minutes letting her walk and sniff – the longest time she's ever spent in her wheelchair.  She really seemed comfortable and like she was having a good time.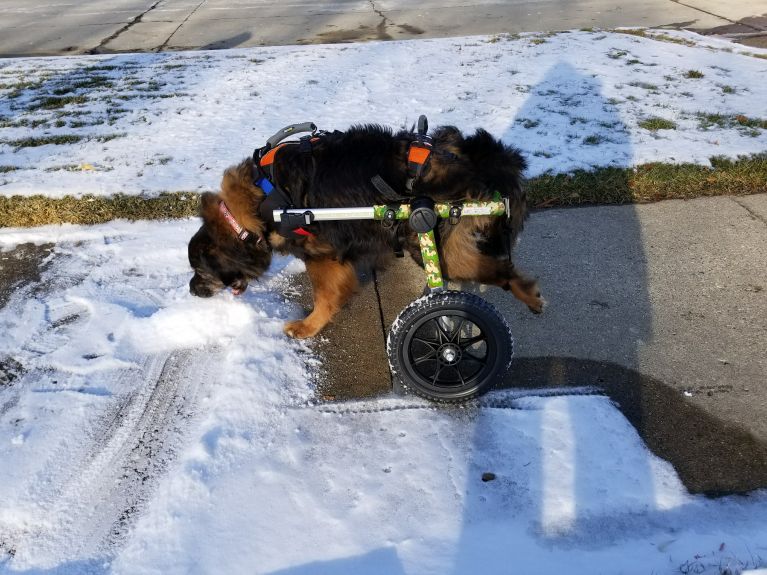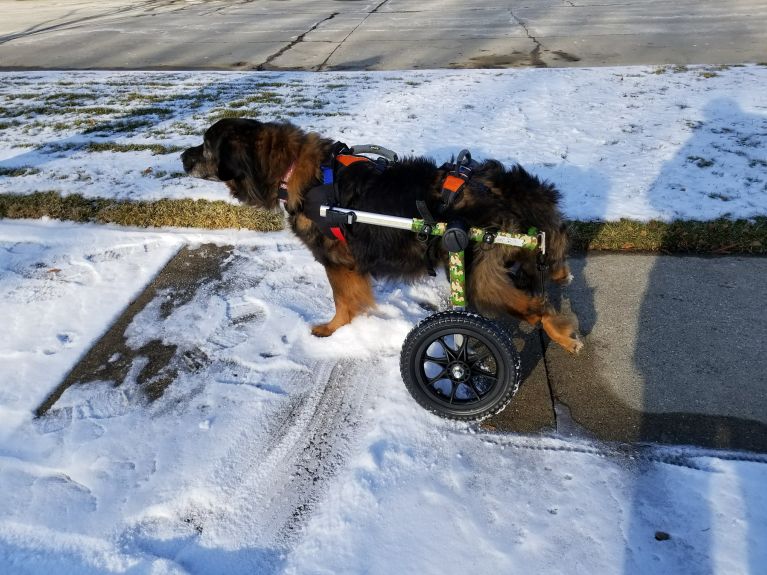 This was a work-weekend for me, so my husband was home with the crew.  On Saturday, Glenn texted me that Cassie seemed not quite right – she didn't want her pill (anti-inflammatory for her arthritis) and she didn't want to go outside.  I thought maybe she had just over-done it the day before, so I suggested a towel warmed up in the drier applied to her back and using her massager to her shoulders.  He said those things seemed to help.
That evening he took Cassie outside about 7:30, then brought her back in and she laid down in the living room.  Glenn returned to the family room and I was on my way home from work.  When I walked in around 8pm, Cassie was gone – she was laying peacefully and it didn't look as though she had struggled at all.
Cassie was a Daddy's girl.  She loved to "groom" us after a shower (or our grandchildren after a bath or the pool lol) …she loved wet hair!  She didn't care for strangers, especially men wearing dark clothes, but she absolutely loved children, and anyone at the drive-through window.  She took care of any animal that came into our house, but she didn't like the ones in the yard.  Her favorite thing to do was to watch out the window – whether it was the front window to watch the road, or the patio door to watch the park behind us, no one was getting past her!  She adored our grandchildren – they were her babies!  We adopted her as a puppy not long after my son graduated high school and she's been with us for over 13 years.  She loved to dress up in frufru collars, but Murphy & Max would pull them off – they thought it was a game.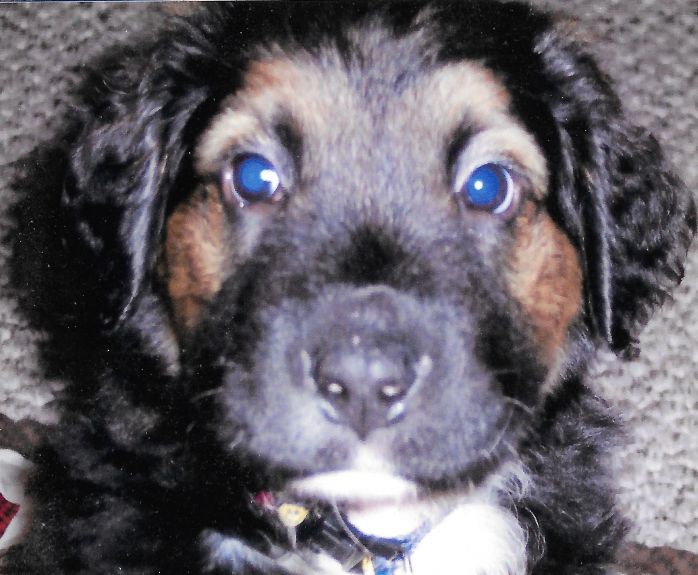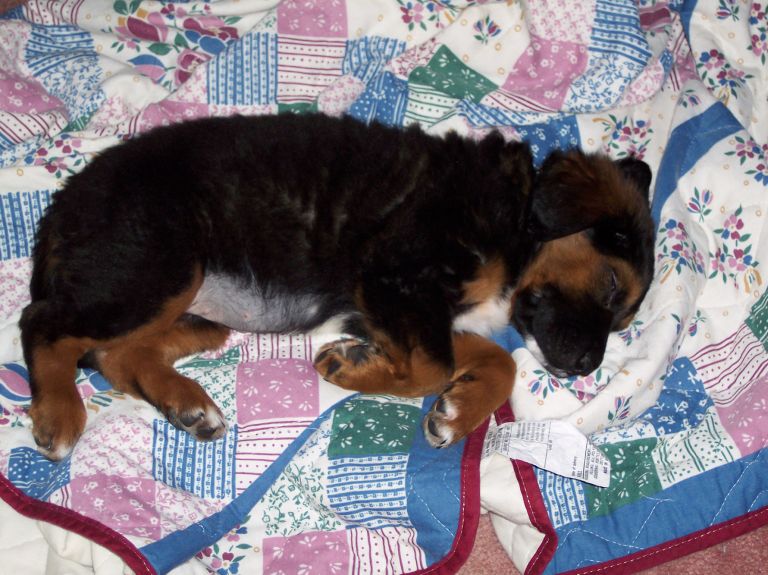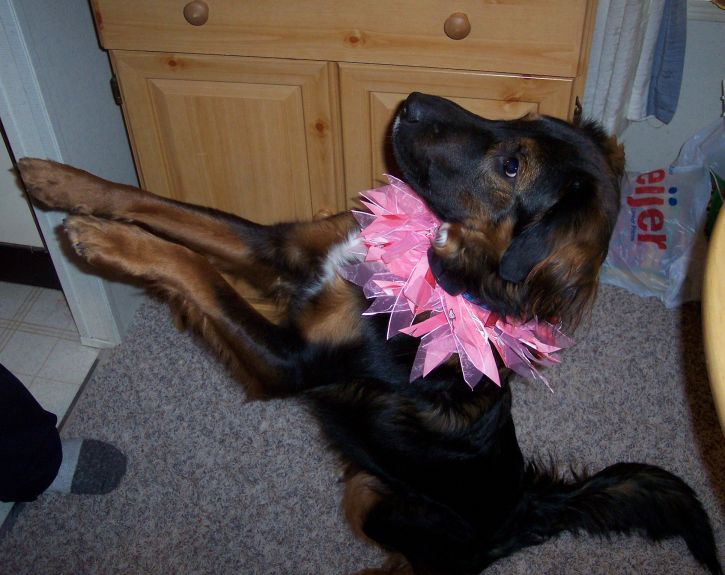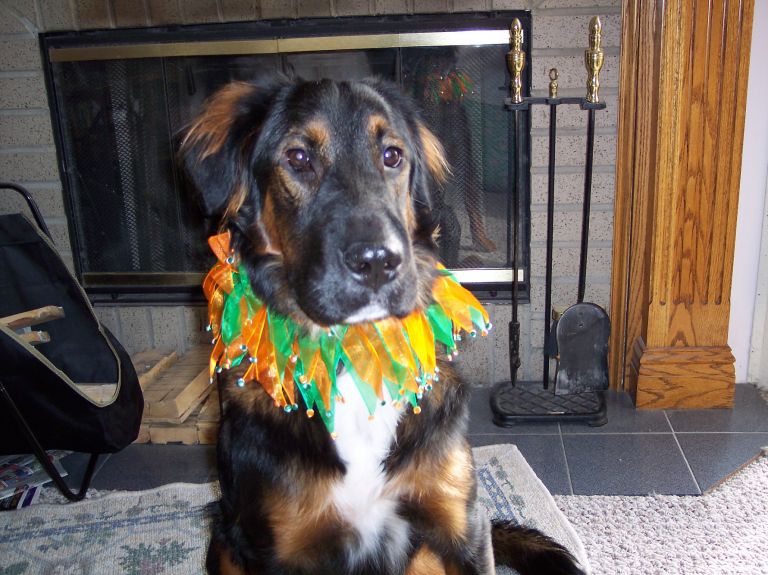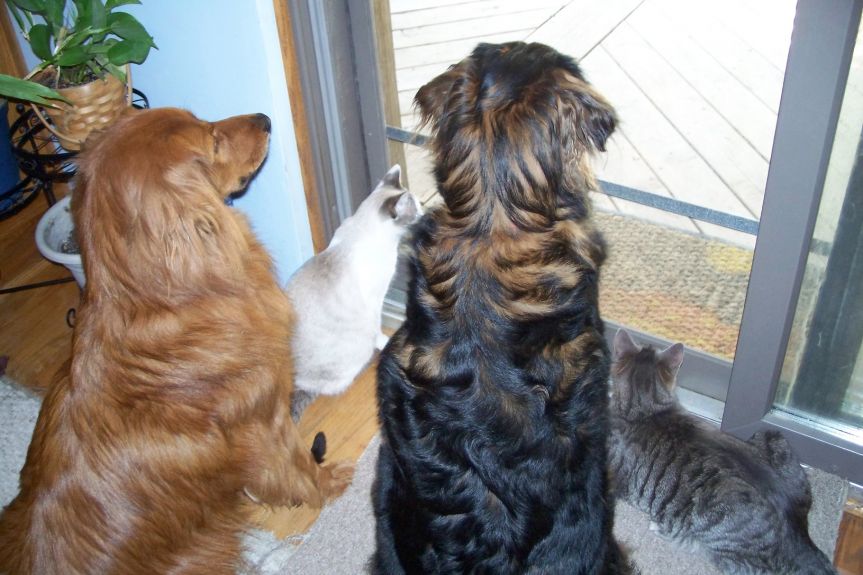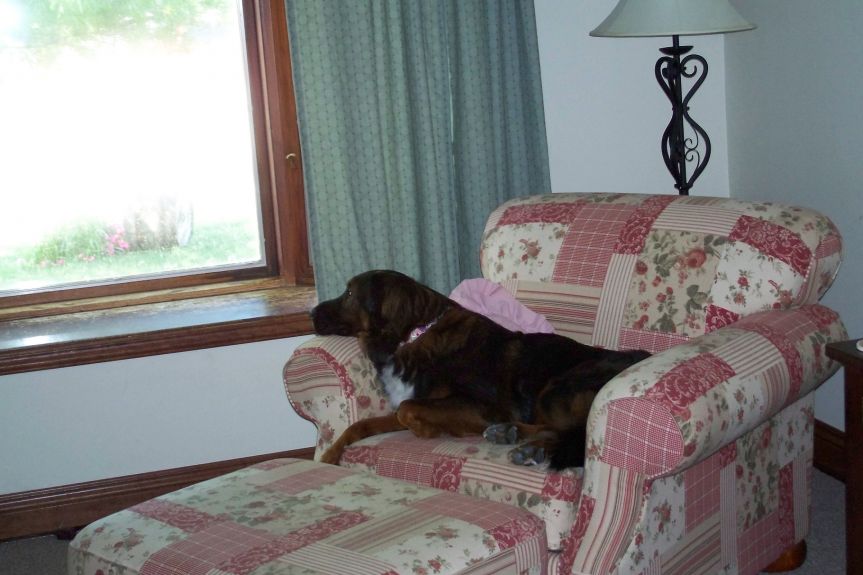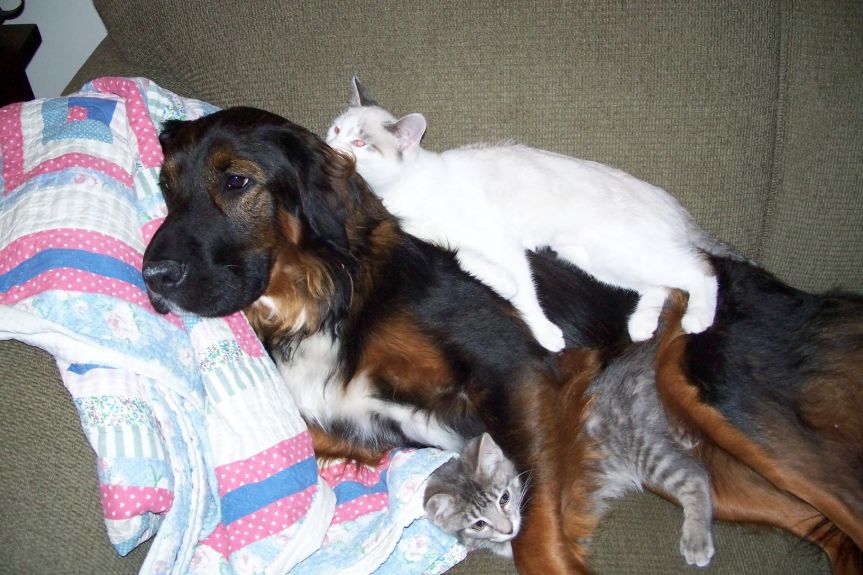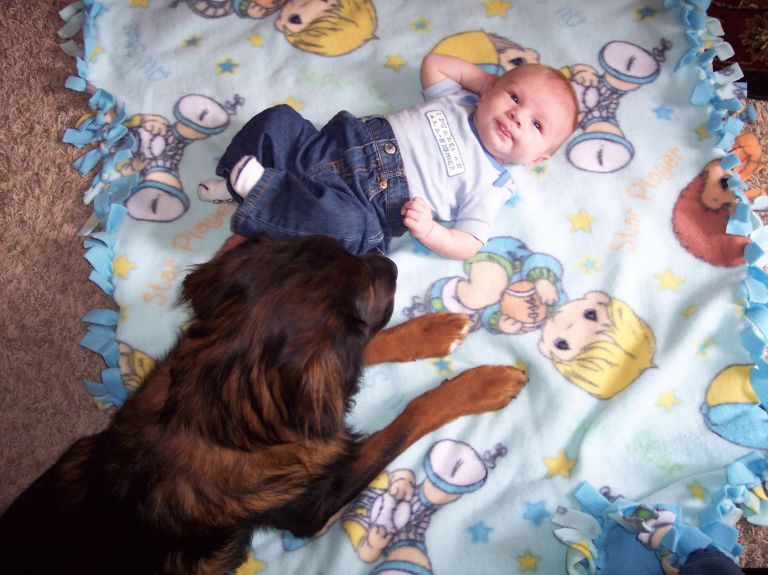 It's just so hard to believe that we've lost 2 dogs so close together – just over 7 months apart. I think that taking care of Cassie helped with our grieving for Murphy, but now it's just all on top of us. Our hearts are truly broken.  Maybe she just missed Murphy so much that she needed to be with him again.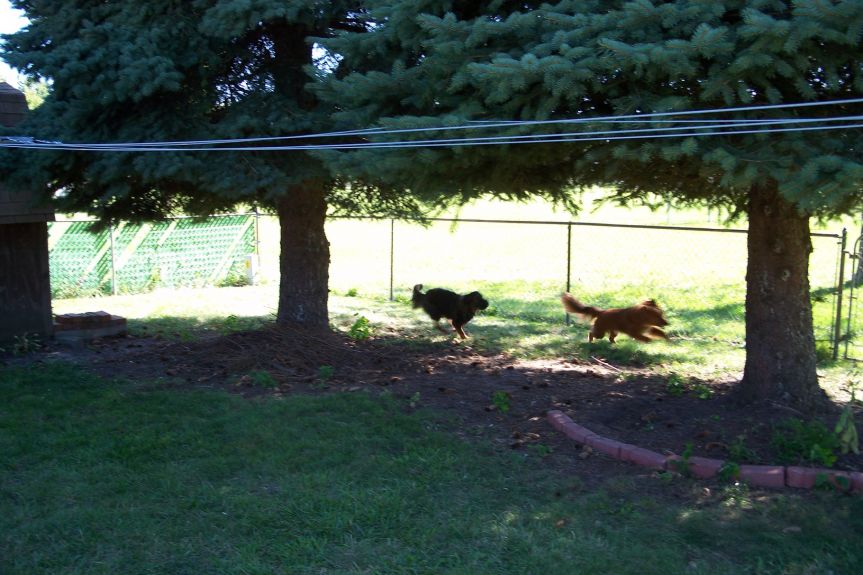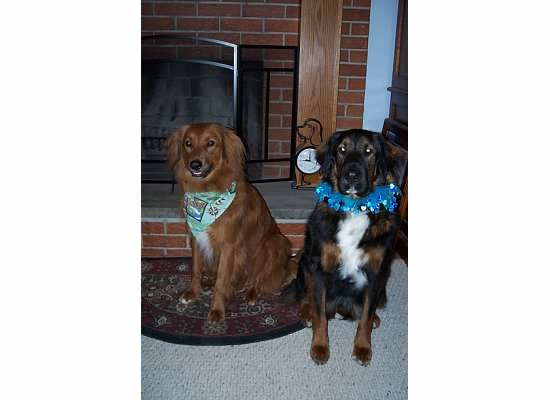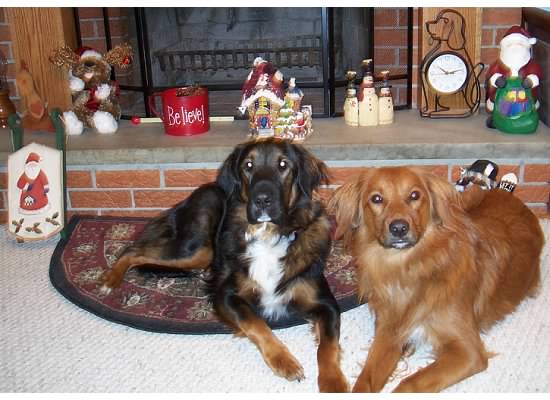 Donna & Glenn