There's a group of us who met here a few years back and  we bonded.  We've bonded to the point where we talk pretty much every day, we vent to each other, we cry to each other, we support each other, and we just gab.  We know each other's spouses, their family's names, their other pets, their work schedules.  We've visited each other and we've vacationed together.  We've basically become sisters, spread out all across the country, and even across the Pond.  And there are many times that I think, wow, what would I do without them?  They are the first ones I turned to when we lost Murphy.  When we were thinking about adopting Cooper.  And when we lost Cassie.
This was our first Christmas without both Murphy and Cassie.  And even though Max and Cooper keep us entertained, it was difficult at times.  Last year we bought a special ornament to honor Murphy to put on our tree.  So this year on our trip to Bronner's Christmas Wonderland in Frankenmuth, MI we bought an ornament for Cassie, too.   At Bronner's they will personalize any ornament however you'd like.  You can order from them online, too, but not every ornament can be personalized and they will only do so many letters.  When you go in person, they will do any ornament that they sell, and write as much as they can fit.  I was a little sad as I hung Cassie & Murphy's ornaments on our beautiful tree, along with so many other memories – trips we've taken, places we've been, my son growing up, our grandchildren – the normal memories.  Well, 2 days later I came home from work and our beautiful tree was on the floor!   The dogs weren't responsible (this time they're innocent!) because they were behind a gate in the hallway.  The cats could have been responsible, but I don't think so – my tribe thinks that it just "fainted."  Yep, that's the conclusion – we bought a fainting tree!  I had to wait for Glenn to get home, then my son helped us to get it back up.  After an hour of struggling it still ended up a bit crooked, and there was a mess on the floor.  Maybe 15-20 ornaments were broken – but  the one that hurt the most was Murphy's special ornament 🙁  I immediately got online to cry to my tribe about it.  I looked to see if I could order a new one, but there's a character limit, so it wouldn't be the same.  And the town is a couple hour drive from here, so we weren't going to be able to make it back up there before Christmas.  sigh … Well, the next morning one of my angels messaged me not to order it, because she already did!  She looked up the company and called them and ordered it to be just the way it was <3  I cried.  And this evening, when I got home from work, Murphy's new ornament is here, it's perfect, and I cried again.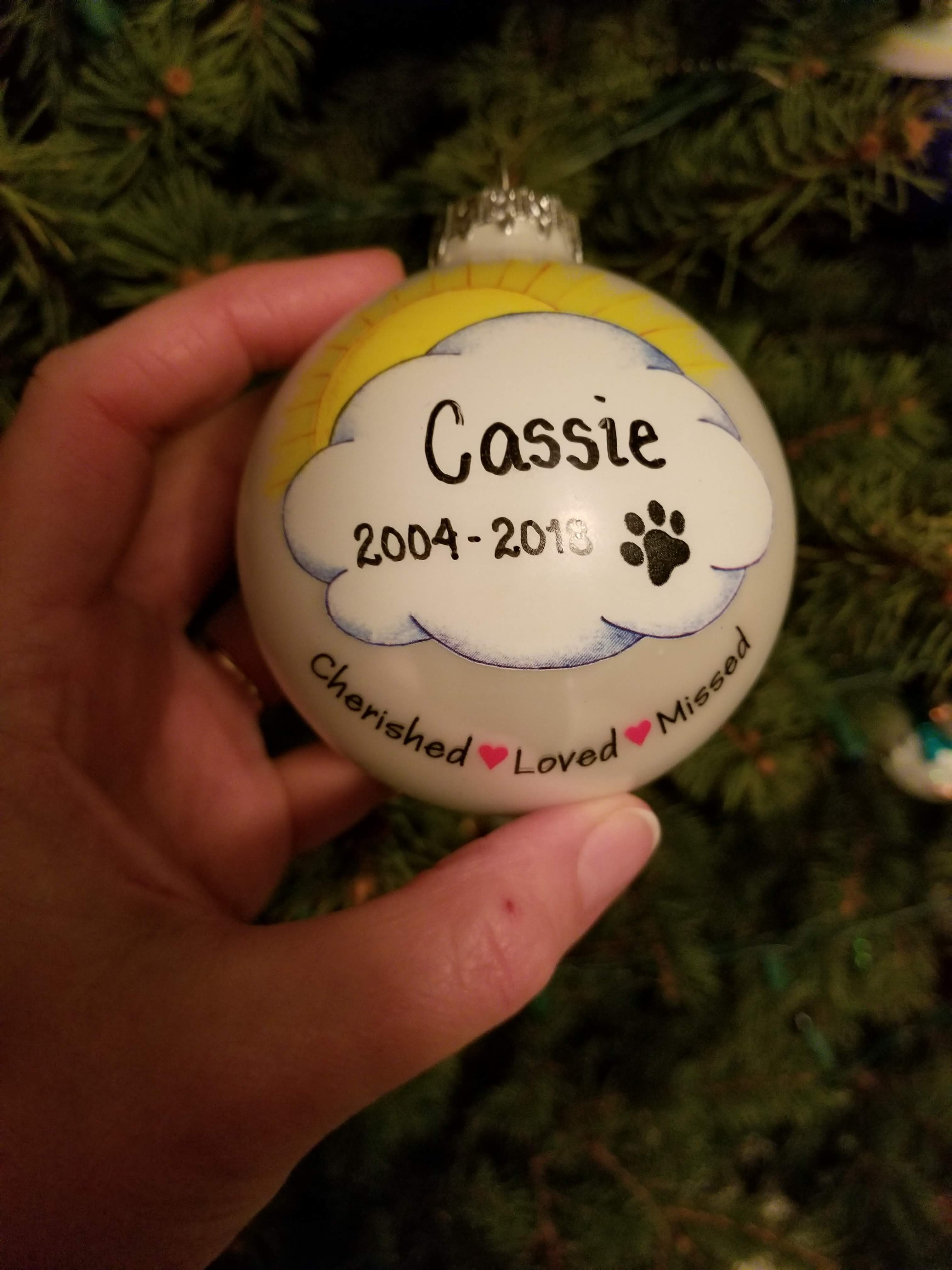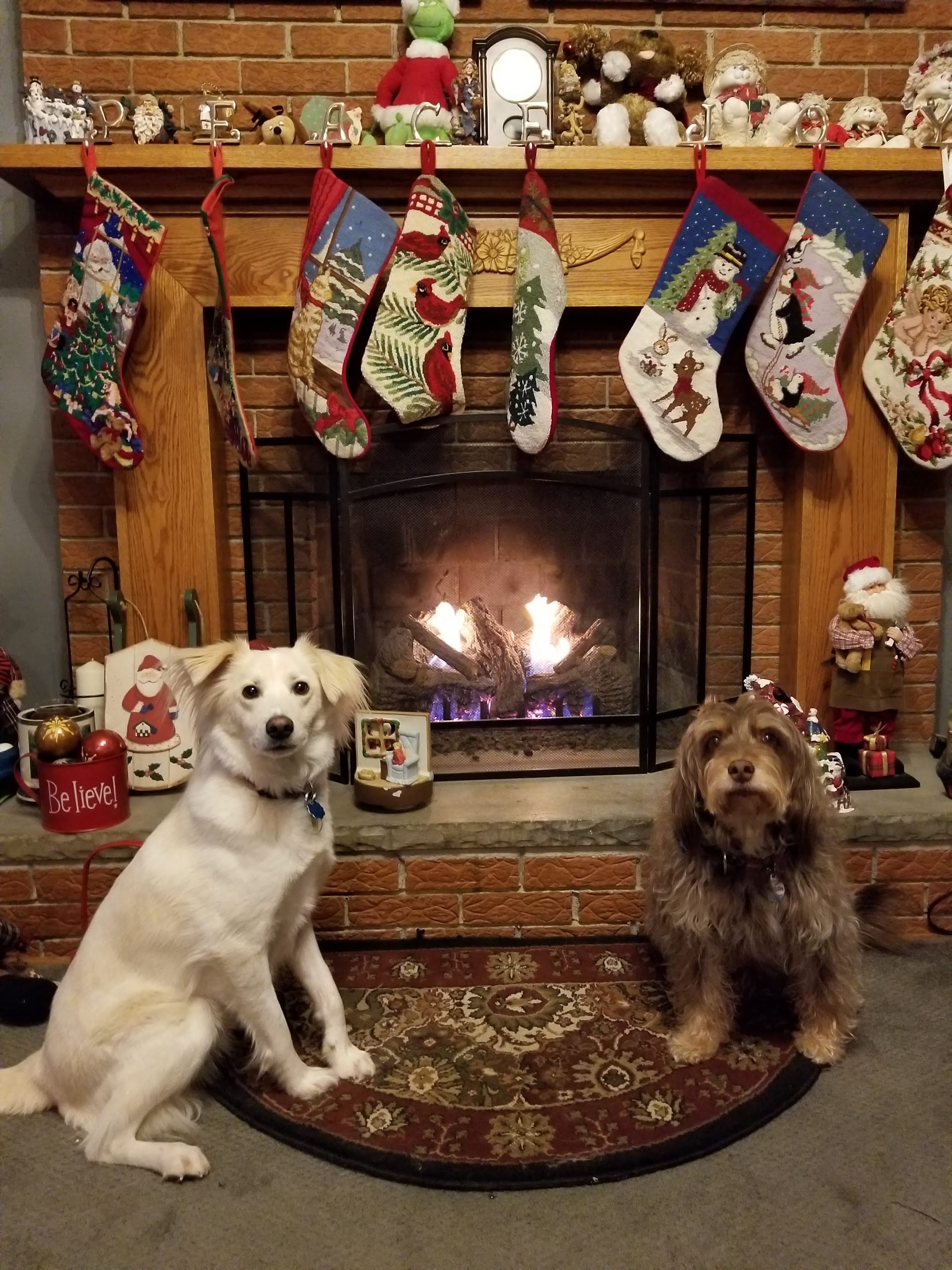 Cooper   &    Max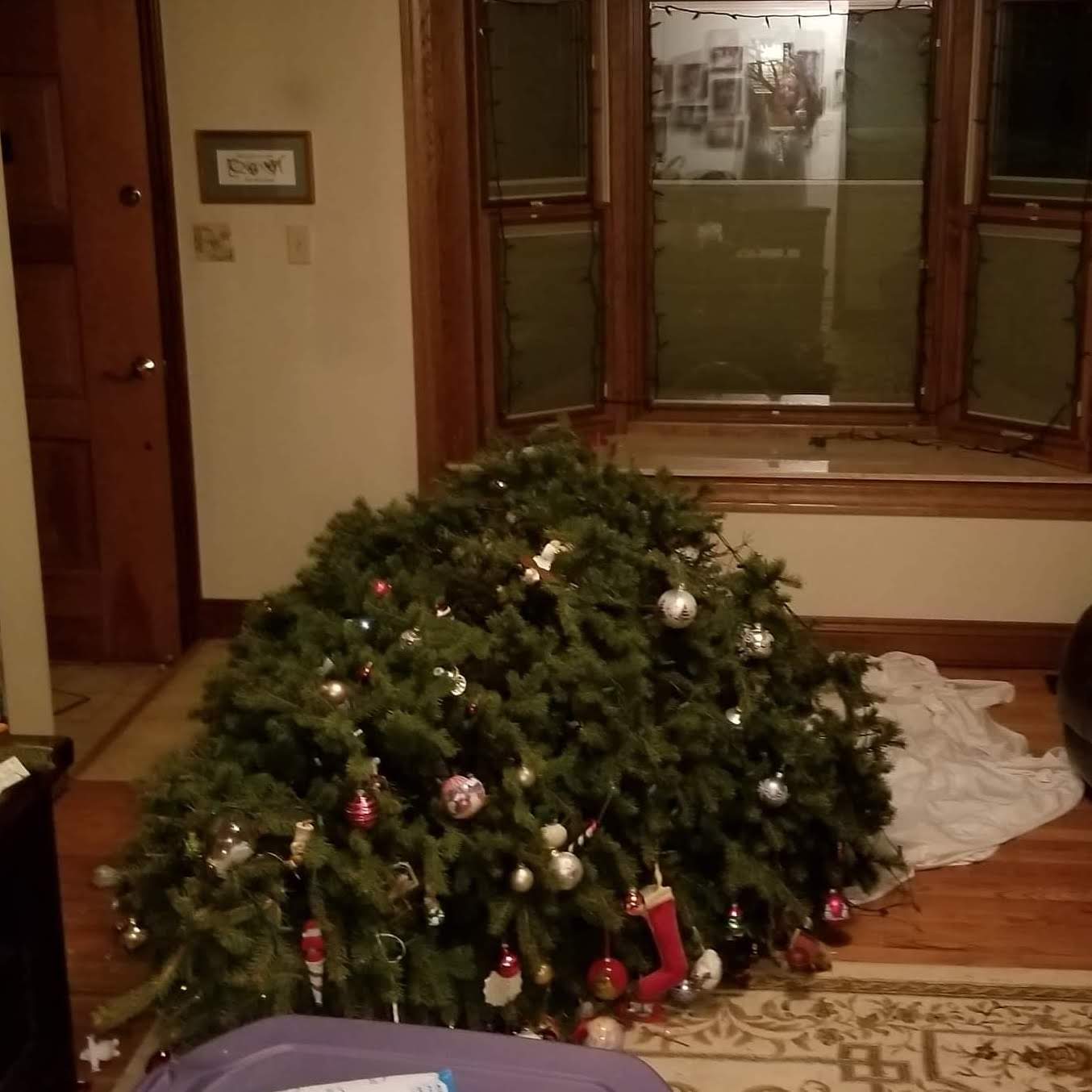 Fainting tree!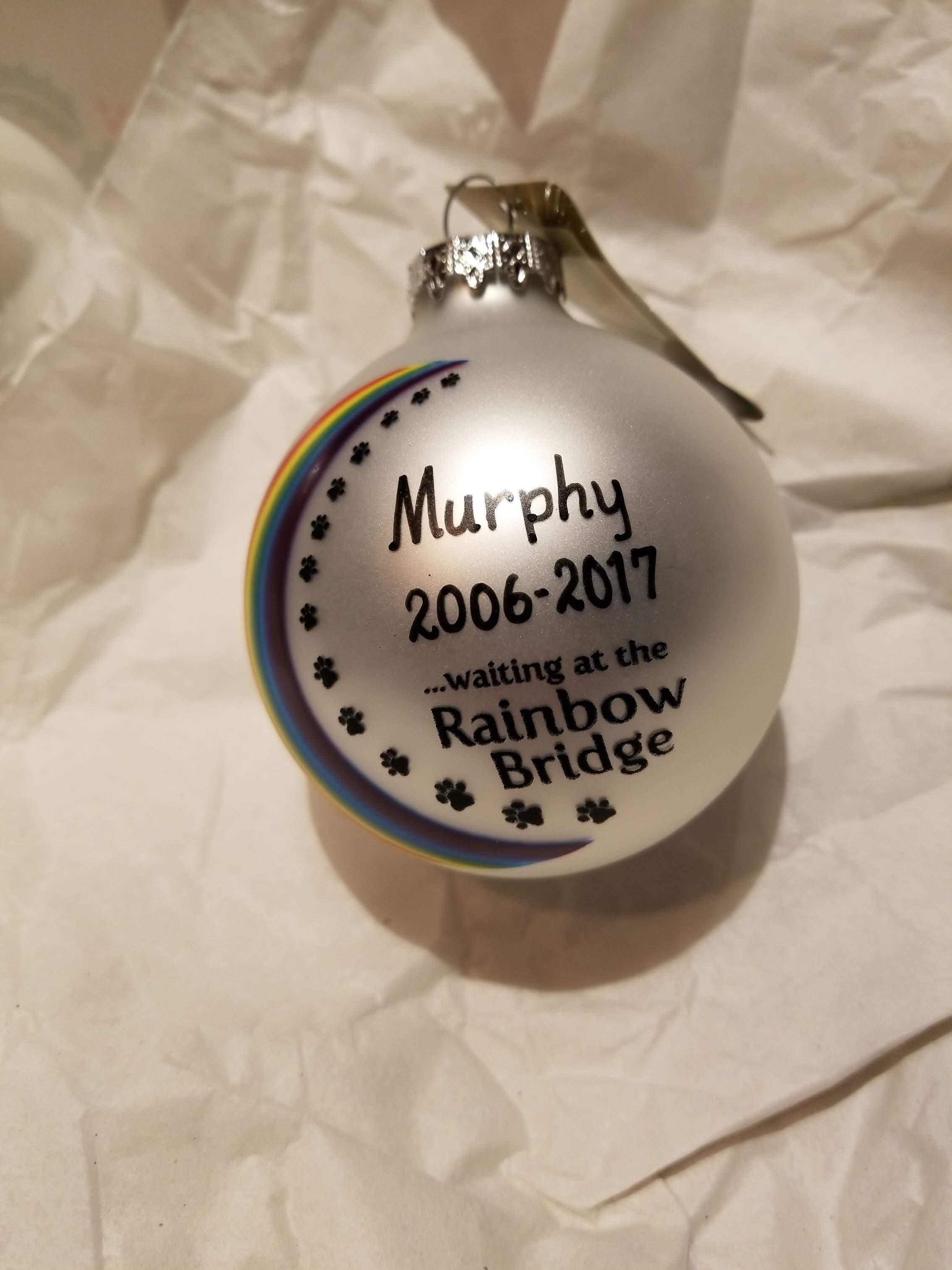 These sisters are amazing.  And I'm thankful that we came together through Tripawds.
Donna