Well actually, it's been 6 months and 12 days, but who's counting?  A lot has happened in those months.
Cassie's bulging discs & arthritis are getting worse.  We've done all kinds of therapy – acupuncture, laser, laser acupuncture, electronic acupuncture, toe-up shoe, medications and we even tried the water treadmill (that was a bust!).  She's gotten to where she doesn't really walk with her back legs at all – we lift with the help 'em up harness & she walks with her front legs.  She has feeling in her feet, but she doesn't bend her knees and she just lets her feet drag.  She's still very interactive and will pull us all over the place.  We've gotten a wagon to take her on walks around the neighborhood, which she seems to love!  We also just got a cart for her, so we'll see how that goes.  We've only tried it once so far, so it's a work-in-progress.  We're hoping it will give her a little bit of mobility outside – well, at least when the snow is gone!  lol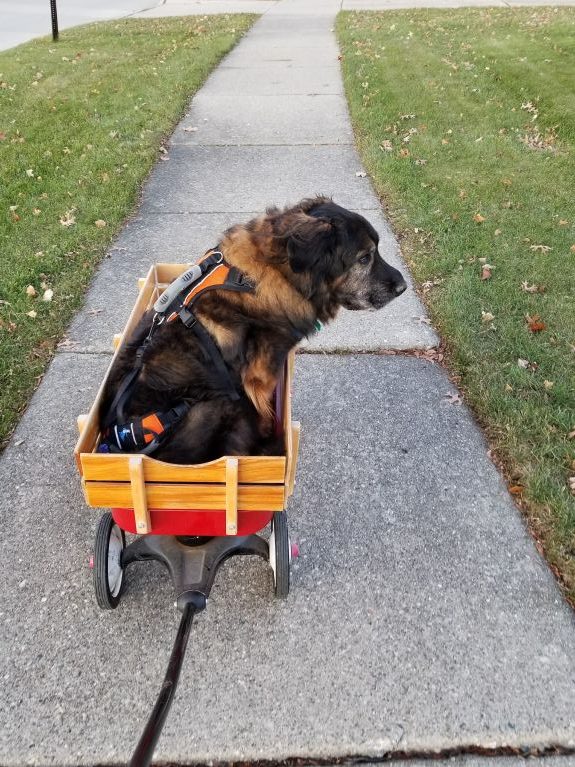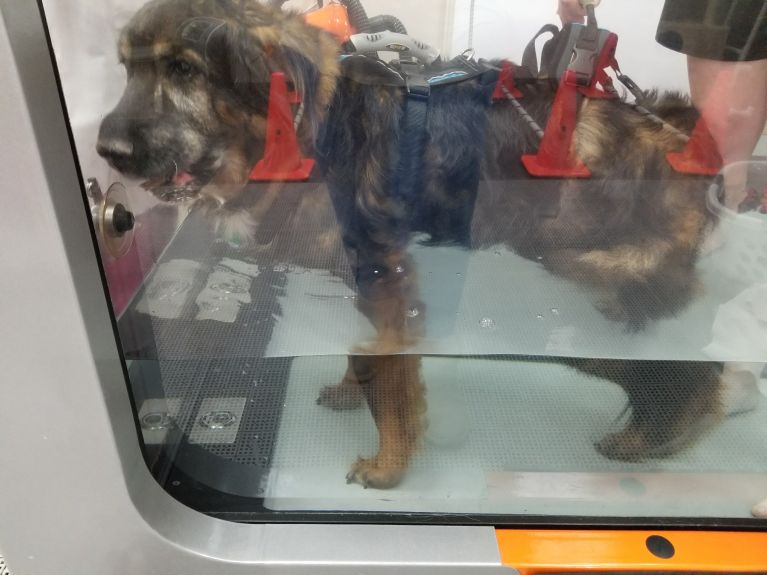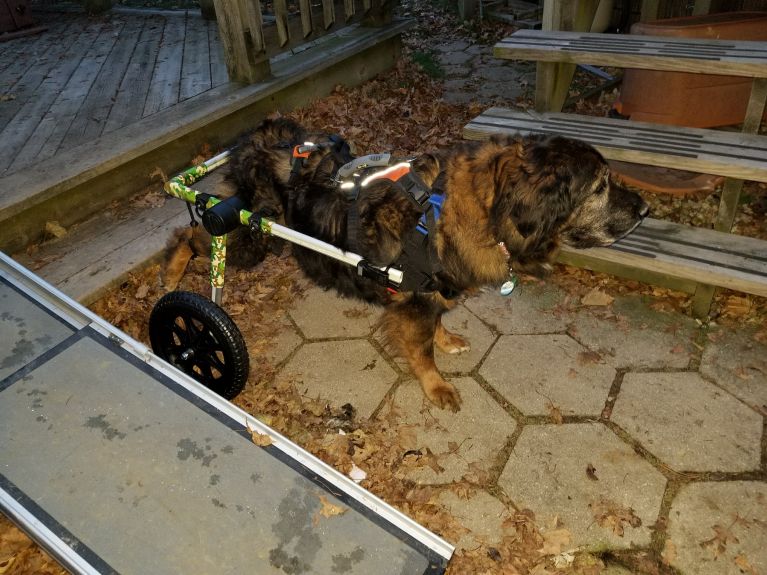 Cooper is adjusting to life in the Hansen household. He's grown a little bit – he's up to 30lbs now. His favorite thing is to de-stuff anything he can. Him and Max are great friends, and he's even played tug-of-war with Cassie. The cats are still adapting, though. Daisy was actually living in the basement, so we had to force her upstairs. Jasmine & Rascal are doing a little better, but they're not friends yet.
Every year we go to this really cool place a couple of hours from here called Bronner's Christmas Store.  It's open all year long and they have everything Christmas you could imagine.  They will personalize pretty much any ornament for free.  This year we got one for Murphy, on the back it has the Rainbow Bridge poem.  I also received a wonderful Christmas gift, handmade by the Amazing Rene, that I will treasure forever – it's a stamped ring that says "Furever my heart"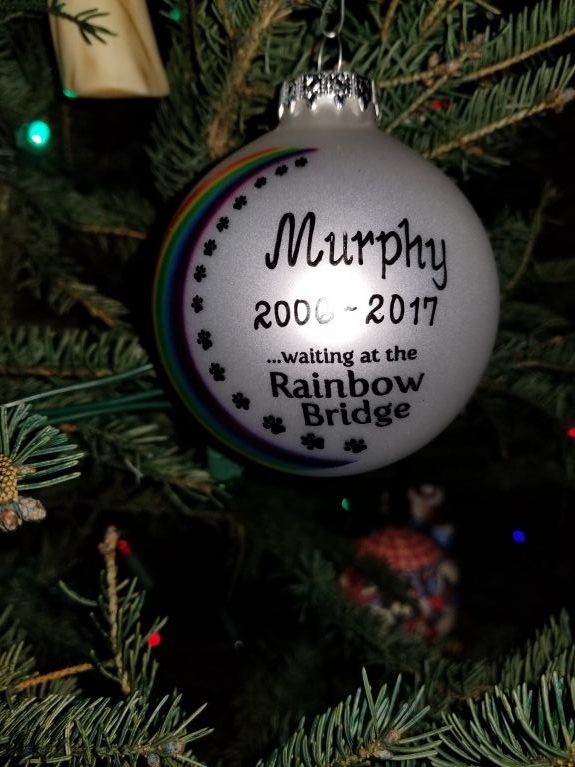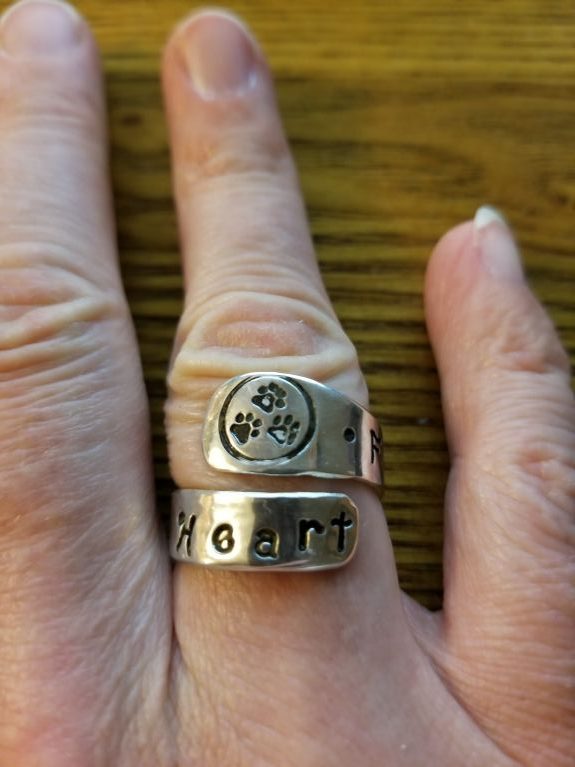 Wishing you all a Merry Christmas,
Donna