So I've never really been very good at sending cards or letters.  I'm so bad that most years my Christmas cards get mailed out on December 23rd, and a couple of times I just haven't sent them out at all.  And I've never been good at putting things into words, especially in writing.  I had joined Tripawds 2 years before I wrote my first forum post – Murphy fell on the ice on our deck.  And 3 years before I even started this blog!
We've lost other pets before, so I knew that when we said good-bye to Murphy that we would get a couple of cards …it's what some people do, and it's always appreciated, even if each one brings more tears.  Each card shows me that someone cares enough to reach out, that they truly understand our pain.   But there was more.
My sister (who really is not much of an animal person) sent us a copy of the Rainbow Bridge poem & a prayer to St. Frances.  My "twin" Paula & Linda sent paw print stones & a beautiful personalized stepping stone.  And Michelle made a donation to Michigan State University's oncology fund in Murphy's name (I didn't even know that existed!).  I am so touched beyond words.  Who knew 4 years ago that people I met here would become some of my closest friends?
I have no regrets for the path that we took with Murphy.  I am angry that another cancer took him – it's just not fair!  But I know that we gave him a good life and he did beat the odds of his first cancer, so that's a win.  Cassie & Max are doing pretty good; I think having them there helped.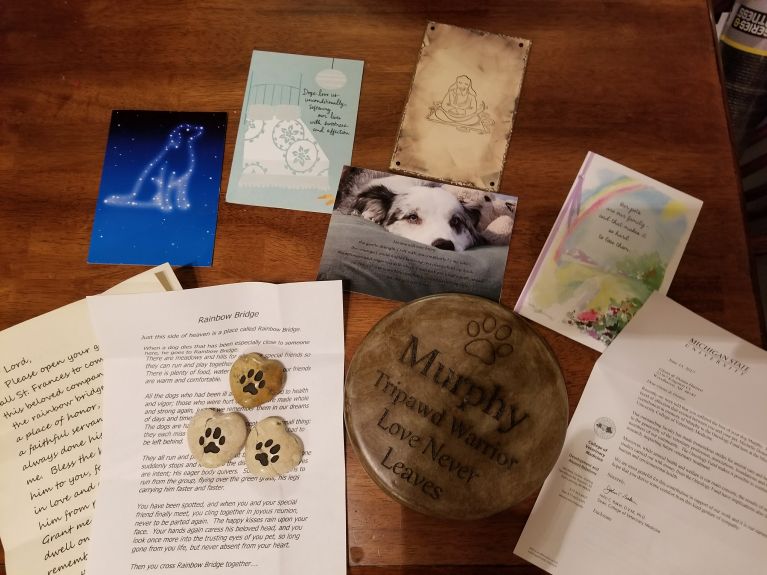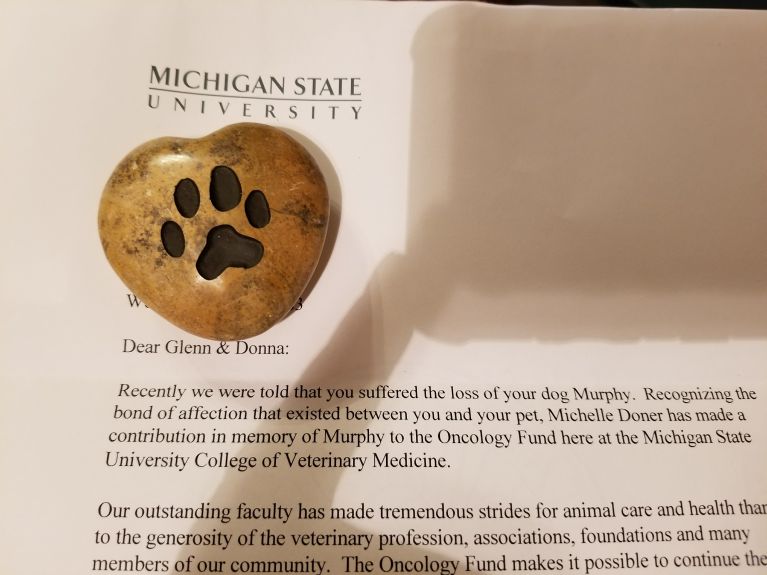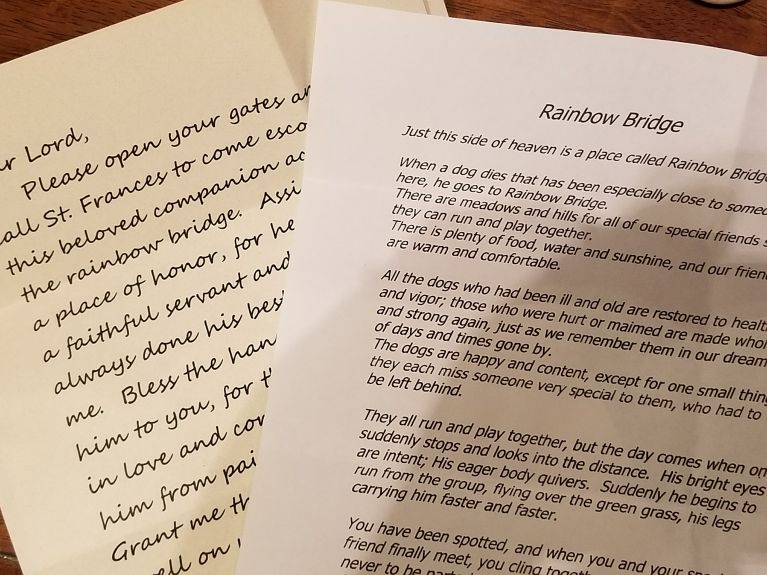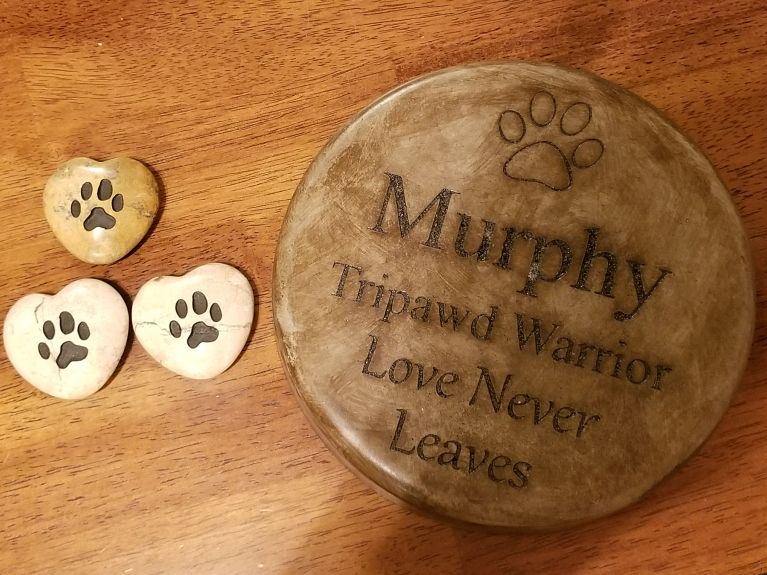 We donated Murphy's unopened food & treats, as well as a couple of blankets to the local animal shelter in his memory.  They posted our note on Facebook.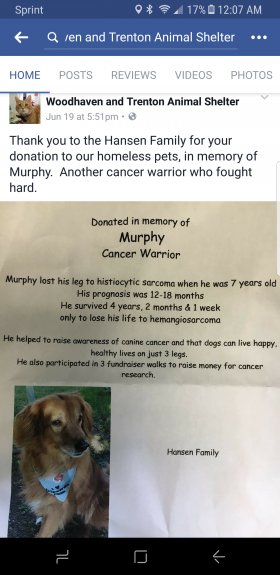 I cried a lot when I read that Eurydice & Fionn joined Murphy at the Bridge all on the same day … what a party they must have had!