I knew that someday I would have to write this blog, but I kept hoping "not yet."
In May when we left for our 2 week vacation in Ireland, I thought, "not yet."  Murphy was doing well and my son came to stay at our house with the dogs.  I was so afraid that something would happen and he would have to make a decision while we were gone, and that's a lot for him to have to do.  Cassie had just recently been diagnosed with bulging discs in her back, so there's that to deal with, too.  Luckily we were able to check in with him through Facebook every day and we were able to make sure everyone was fine.
When we came home we almost immediately turned around (about 12 hours later!) to leave again to head down to Virginia and the Pawty of the year!  Murphy felt sort of "boney" to me in his back & hips, but I know that he didn't always eat very well for my son (he can be a bit stubborn like that).  But other than that, he seemed good!  I really wanted to take Murphy with us, but my husband was concerned that 9 hours in the car would be too much.  I'm sure he was right lol.  As most everyone has already posted, the Tripawds party was incredible!  Spending time with my twin (Paula) as well as Michelle & Linda that we met last fall in Chicago and then getting to meet everyone else – Karma & the girls, Lisa, Clare, Tina, Alison & Jasper, THE Sally, Samantha, Jim,  Rene & Wyatt, Amy Jo,  Elizabeth…oh my gosh, I'm drawing a blank on names!  I'm sorry, I'm forgetting people!  Dominoe's mom was there, Isa's mom,  the greyhounds (2 different families)…. Just hanging out and visiting like old friends <3
So on Memorial Day we got home in the evening Murphy threw up a little bit.  He seemed ok, and he ate well about an hour later.  A couple of days later he had some loose stool, but was still acting ok.  He had an appointment with his chiropractor and his weight was the same, but she also mentioned that she felt he had some muscle wasting.  Every day Murphy ate a full can of food, he had a great appetite!  He was alert, happy, greeting us at the door like normal.  About a week later he had more loose stool, so I decided to feed him boiled chicken and rice.  In the morning he threw that up.  So I added a Zantac – maybe he just had an upset tummy?  He still had a great appetite, but I did notice that when he greeted us at the door, he was a little slower and didn't bark, he just leaned into me.  We kept an eye on him all weekend and noticed that he was moving slow, not wanting to get up, and he didn't pee all day Sunday.  I also felt that his belly seemed a little bit distended.
On Monday we took him in to the vet to see what might be going on.  After an exam, blood work and x-rays she found that he had a large mass in his spleen – a hemangiosarcoma, that fluid was building up in his abdomen and that his red blood cell count was low – indicating that it was already bleeding.  She did say that his lungs were still clear.  He still beat histiocytic sarcoma!!  4 years, 2 months & 1 week (prognosis: 12-18 months)  So yes, we were lucky enough to get so much more time than what was expected, but it's never enough, is it?
That evening we took Cassie & Max and we all said good-bye to our Cancer Warrior.  He passed quietly in our arms.  Sweet Murphy beat one cancer, only to fall prey to a different one.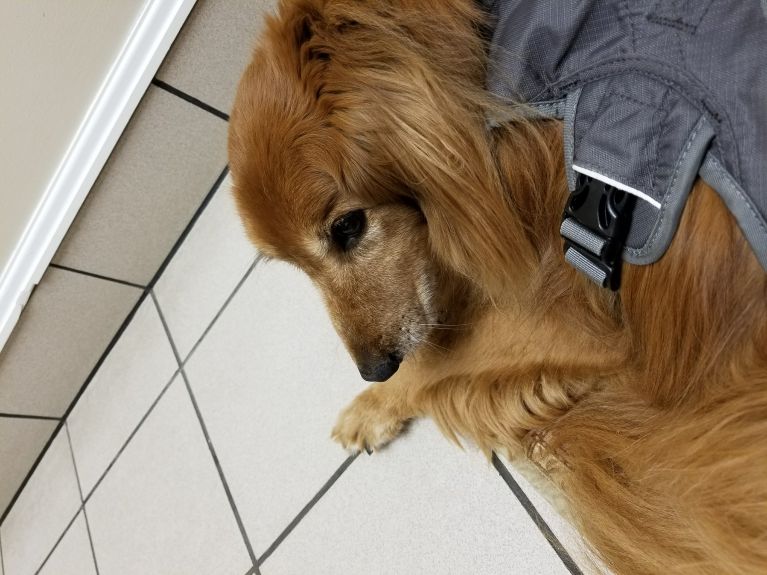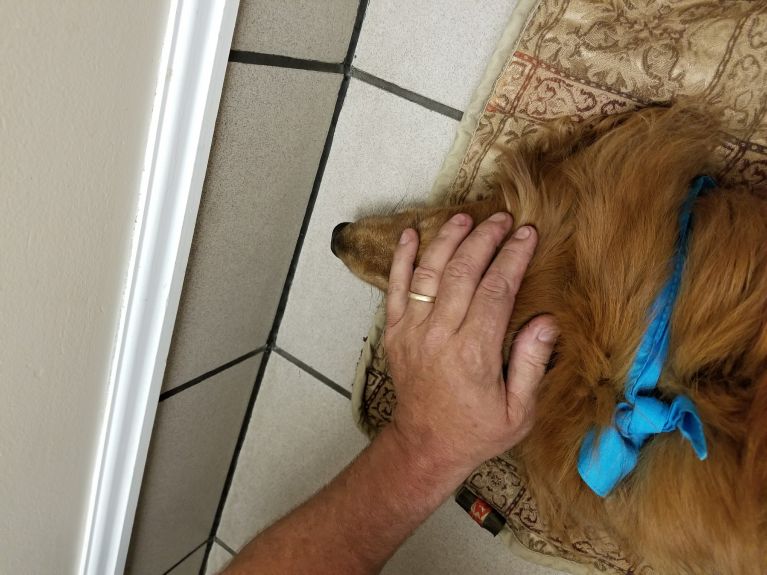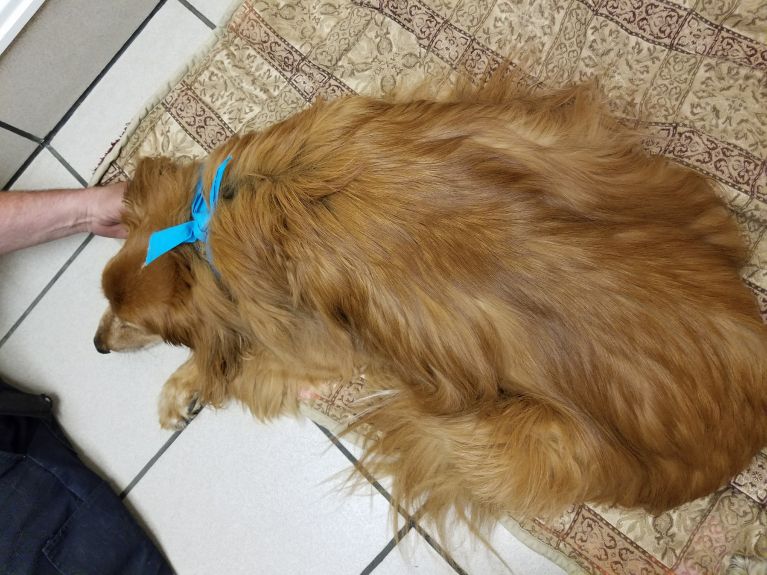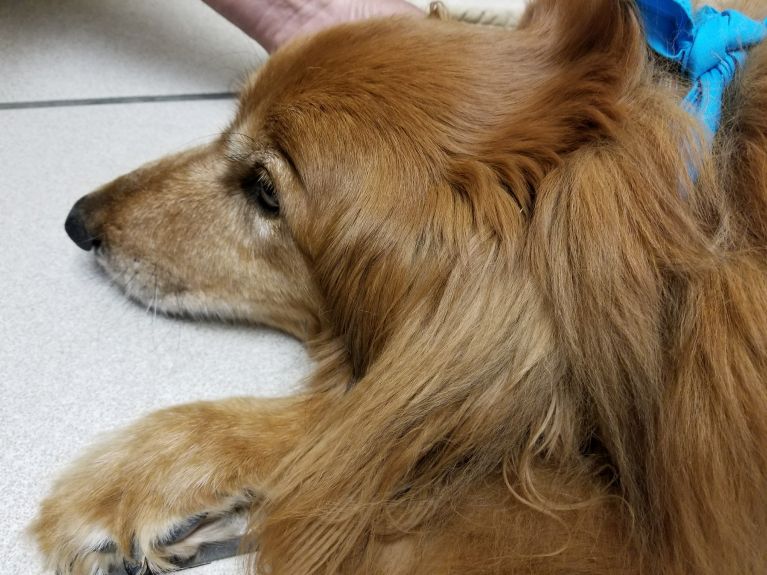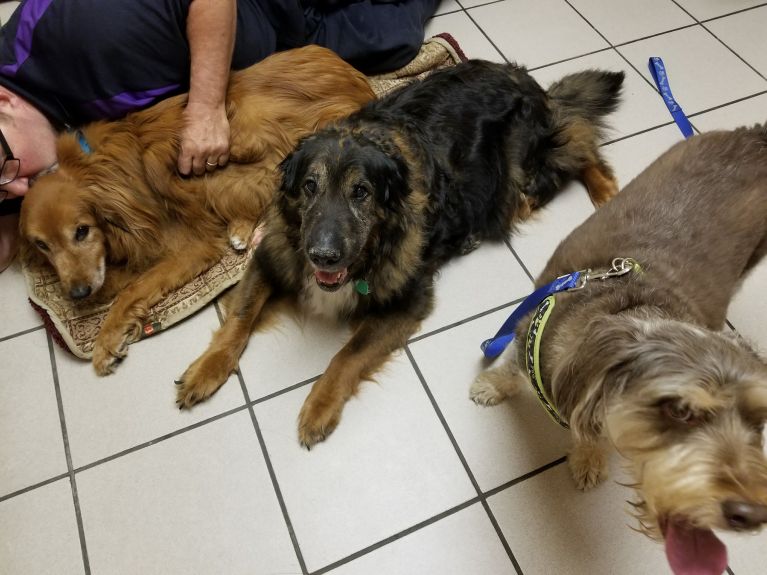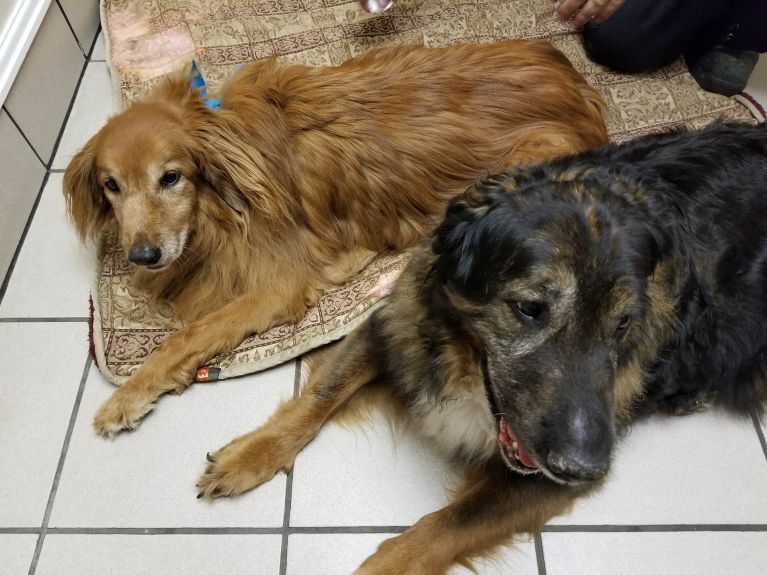 Thank you to everyone who's been there for us!  Words really are not enough to say how I feel.  This really is more than "just a support group."  It's so hard to describe to people what Tripawds is … the Tripawds Nation is a family and I love you all.
Donna & Glenn