Yep, that's what I said, 4 years!!!!
4 years ago today Murphy had his surgery. wow.  So much has happened in that time.  I've made so many friends!  We've learned so many things.  Murphy is still a sweet, stubborn, happy dog.  He's a bit slower than he was, but he can run the fence when he wants to, he just has to take a pain pill afterwards or he won't be able to walk very well the next day.  Most people who meet him still remark that he seems happy, and I think he still is.  He wags his tail, seems to smile at me, moans and groans when he's rolling around and barks at us like he's trying to get us to understand what it is he wants.   He seems to enjoy his chiropractic adjustments, and I think that they're helping with the stiffness he had in his back.  Tonight we celebrated with steak and apple-peanut butter muffins for the dogs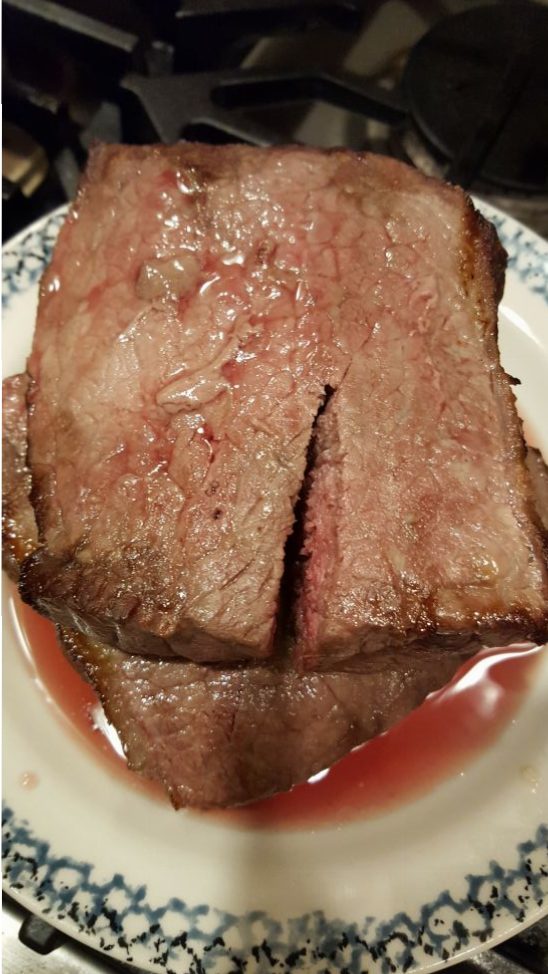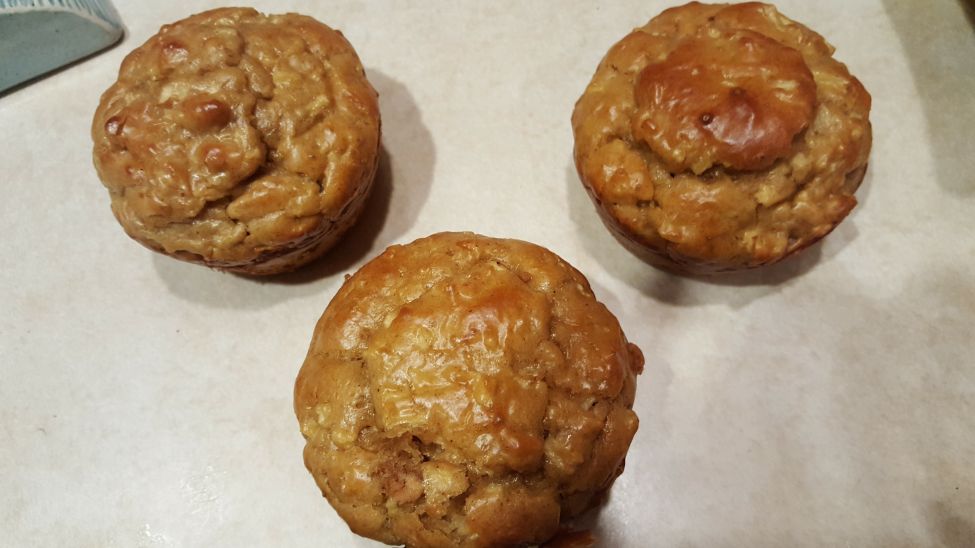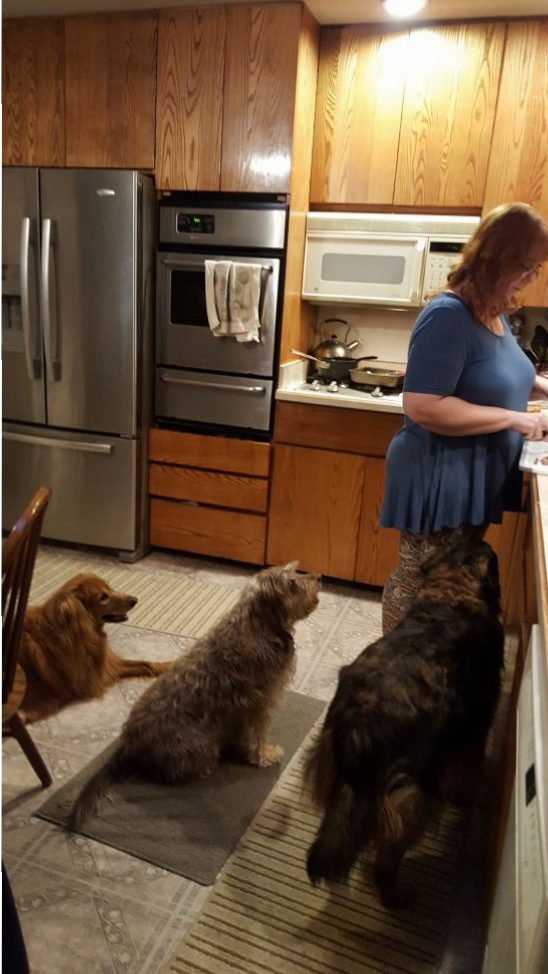 watching me cut the steak up lol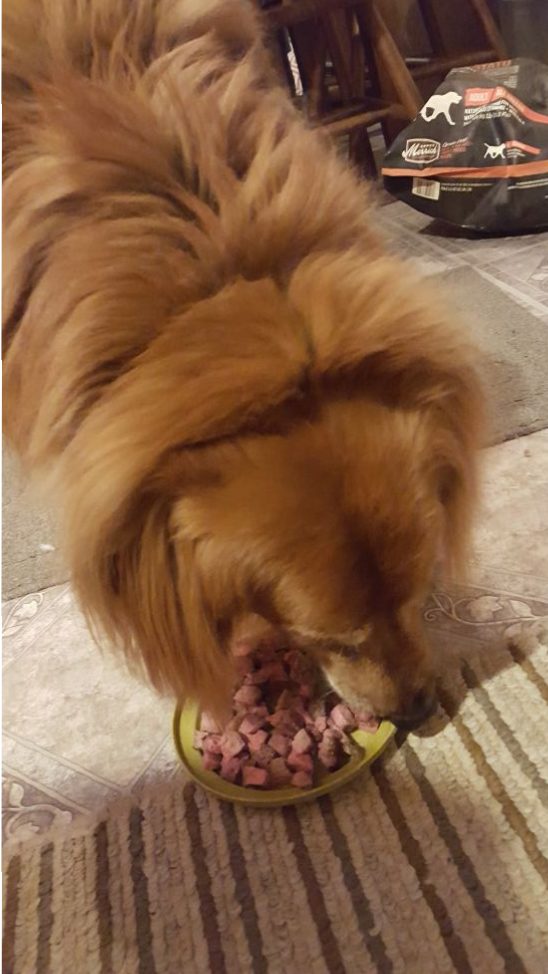 num, num, num!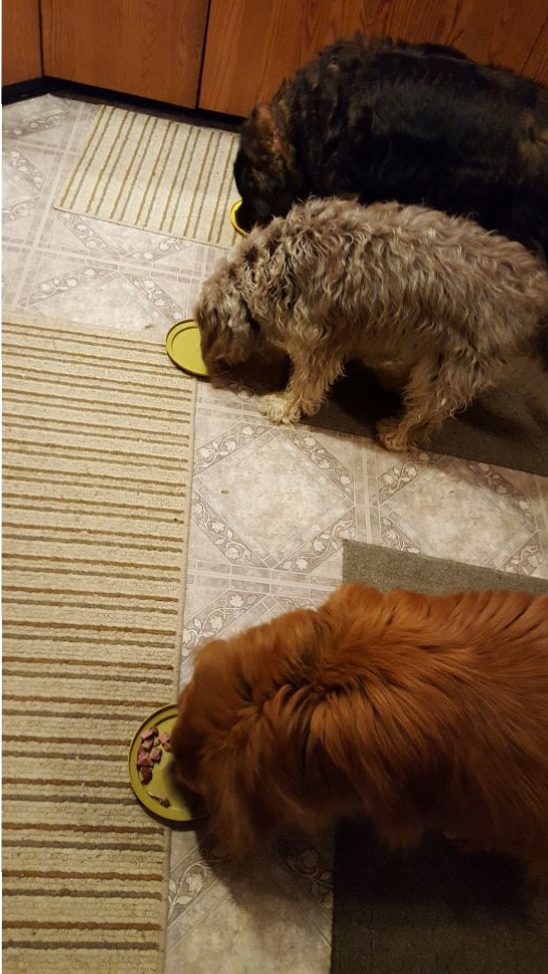 notice that the smallest one is the 1st one done!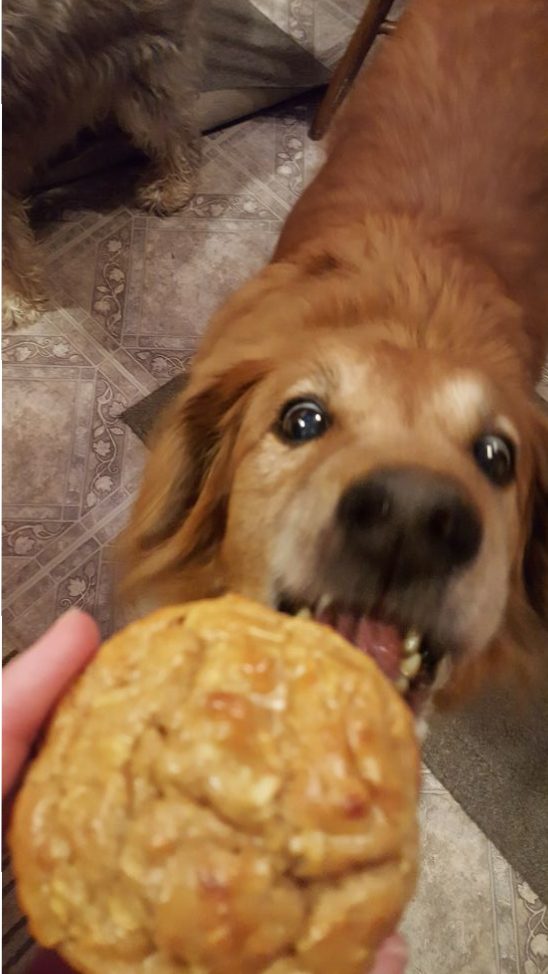 Muffins!
Love you guys!!
Donna, Glenn & Murphy